Although nothing to do with stories, I am a bird watcher and am keen for children to learn and have opportunities to appreciate the wonderful world around them. I currently do voluntary work at Wick Court (a Farm for City Children set up by Michael Murpurgo) and with my wife Clare have set up bird watching activities for the children who come from the City for a week on the farm.
At both Cashes Green and Dursley I have run Bird Watching and Nature Clubs. I have often taken children out into their local environment watching animals and birds.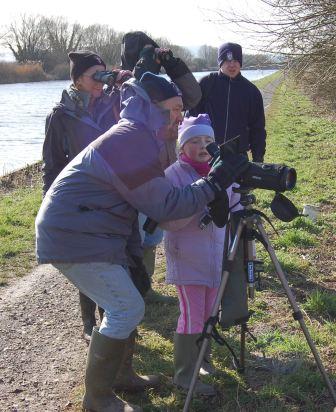 At Dursley the children and I have taken part in the annual RSPB School Watch every January. This involves feeding the birds regularly leading up to an early morning watch and breakfast. Over 30 different species of bird have been spotted and often 100+ birds. The data has been recorded and frequently used in Maths lessons. Highlights have included a tawny owl, sparrowhawk and siskin.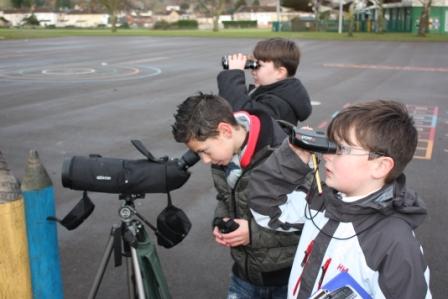 I am more than happy to do any type of environmental project or Bird Watch in schools. I am available to offer advice on encouraging wild life onto school sites.
I have taken Headteacher friends bird watching in Frampton and have even led a Head Teacher Cluster Group for a bird watching walk before a Cluster Meeting. Colleagues found this relaxing and it allowed space and time for useful informal professional conversations.